Green Power Factor: Associates
Here's businesses that we do business with – everyone from our vendors, to people that we have synergistic relationships with. These folks have complimentary skills that mesh well with our skills. We are honored to team with this top-notch community of talented professionals, who greatly enhance our ability to offer a complete end-to-end solution to our customers' needs.
---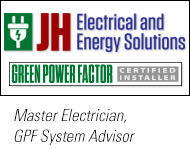 JH Electrical and Energy Solutions – Jeff Heck heads up our Product Installation Team
Jeff supervises our team of electricians in the field installing our Green Power Factor units into our customers' buildings. He's an industry leader in electrical construction; for retail, commercial, and residential. In fact, he and his team wired up many of the huge shopping malls in Poughkeepsie, Kingston, and elsewhere! He'll do anything from a simple dimmer switch; to big generators, data/card access systems, closed-circuit video monitoring systems, anything you need. Of course, he's fully licensed and insured, and can handle everything. So give him a call at (914) 456-5589, or shoot him an email to jheeinc@aol.com.
---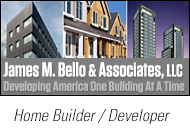 James M. Bello and Associates LLC – Developing America One Home At A Time
Everything James M. Bello and Associates has worked on can be boiled down to three words: Your complete satisfaction. Our family-run business was founded in 1985. Since then, we have hired only crews proud that each of our homes reflects their skill and hard work. And each of the homes they build makes a statement about you – the homeowners. When you choose to invest in a custom-built home, you expect a builder who will be responsive before, during and after the building process. Visit their website or send an email to info@jmbelloassoc.com.
---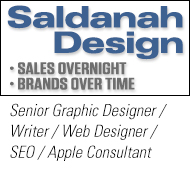 Saldanah Design – Blair Saldanah is the Creative Director for Green Power Factor
Everything visual that you see here, that has anything to do with Green Power Factor: Blair wrote, designed, and produced it. From the logos, this website, the Projected Savings tables, the various flyers, our sister site, The Green Power Community, EVERYTHING. Although he's incredibly busy helping get Green Power Factor moving along, he does do freelance work also. So if you need any marketing, promotion, or advertising, any items that get printed or go on the Internet, Blair's your guy. Visit www.saldanah.com to see portfolio shows and links, email blairsaldanah@me.com or just give him a call at (914) 621-8743.
---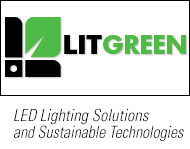 LitGreen – LED Lighting Solutions and Sustainable Technologies
LitGreen is continuously striving to establish new methods to reduce energy consumption, with major innovations in commercial, industrial, and municipal LED lighting and related technologies. Beyond the proven efficiency of LED lighting, LitGreen's sub-systems can further increase energy efficiency through our proprietary power management systems. We are dedicated to the development of innovative components and infrastructure to insure the operational availability of affordable energy, with almost no impact on our precious environment.
---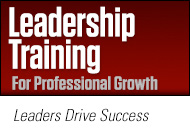 Leadership Training – Leaders Drive Success and Professional Growth
All Green Power Factor Associates are offered a wide range of leadership training, to aid their personal and professional growth. Leadership is influence, nothing more nothing less. By becoming better leaders, our organization moves forward to reach our goals. Each one of us has a seed of greatness, and leadership training helps our people to find, develop, and fulfill their purpose in life, and look forward to a brighter future. You can read more about this very interesting and essential subject at our friend Diana Anselmo's website here, or send her an email here.
---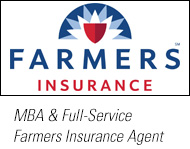 Dean Michael – MBA & Full-Service Farmers Insurance Agent
Dean is licensed to sell Auto, Home, Commercial, & Life insurance in NY, CT, NJ, & PA. At Farmers Insurance, Dean is committed to offering affordable insurance programs, to help you lead a safer more secure life. Dean graduated from Marist College with a BS and Empire State with an MBA. Along with his wife and three children, he resides in Clinton, NY where he is an active member of many organizations, and serves on the Clinton Town Board. Visit Dean's website here, or send him an email here.
---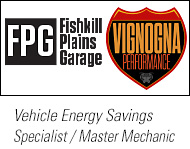 Vignogna Performance – Vehicle Energy Savings Specialist and Master Mechanic
James Vignona is a master mechanic, with a long history of getting the most out of automobile engines. He tunes engines to achieve the best possible performance with the least amount of fuel waste. So when your car needs a little tender loving care to help it use its fuel in the most efficient manner possible, be sure to call on James. Vignogna Performance and brother-firm Fishkill Plains Garage both operate out of 752 Sergeant Palmateer Way (formerly 752 Old Route 9 North) in Wappingers Falls, NY. You can reach him on the telephone at (845) 298-9041, or you can simply send him an email.
---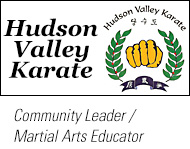 Hudson Valley Karate – Master Peter Antonelli is a premier Martial Arts Educator
Master Peter Antonelli is a 5th-degree Black Belt, and runs the Hudson Valley Karate Martial Arts school. Peter is a community leader and enthusiastic adopter of green energy technologies. He's got our Green Power Factor units running in both his business and in his home, and between that and his home solar panels, he saves a significant amount of money, while reducing his "carbon footprint" to a great degree. Call the school at (845) 298-2506 or visit their website for more information on healthy and gratifying martial arts school programs for all ages.