Green Power Factor Installation Types
The type of Green Power Factor unit you need to install at your home or business varies, depending on different situations. A typical homeowner will require only our basic residential unit; homes with larger power demands may need additional protection, while businesses and industrial situations require protection that's determined by an careful analysis by our technical staff.
Basic Residential
Our basic Green Power Factor unit is what most homeowners need, to prevent the wasteful situation that occurs due to unusable energy that's nonetheless billable. See our Frequently Asked Questions section for a detailed explanation of how the GPF unit continuously saves you money, makes all your appliances and equipment more efficient, and protects your entire home from power surges and spikes.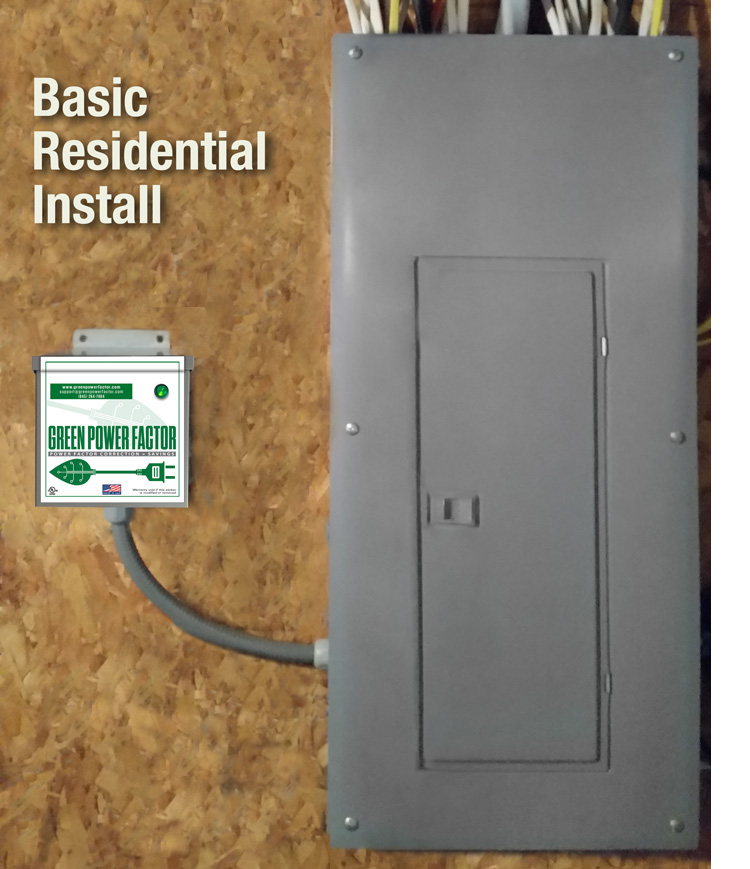 Residential with Swimming Pool
Homes that have swimming pools are a special case. Swimming pool pump motors use a lot of electricity; and to keep the water clean, they need to be running most of the time during the summer season when electric rates are at their highest. Therefore, we recommend using a smaller supplemental Green Power Factor unit at poolside, positioned directly next to the pump motor for maximum effectiveness.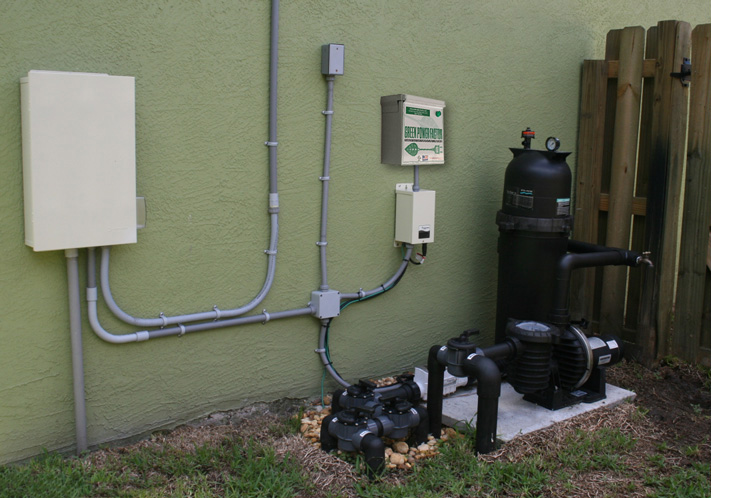 Residential with Central Air Conditioning
If a home has central air-conditioning, we recommend using a smaller supplemental Green Power Factor unit for the same reasons as the swimming pool example above. If the additional GPF unit is positioned adjacent to the power-hungry motors that the central air system uses, you can reduce your electricity usage by a significant degree.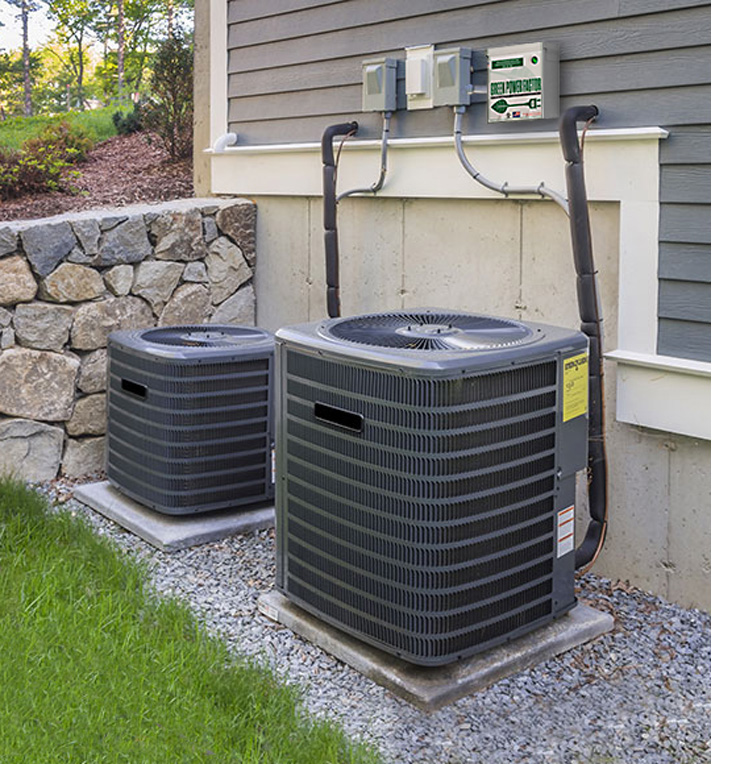 Business and Industrial Installations
All business and industrial installations are unique; our Green Power Factor technicians will evaluate and analyze the various situations at each consumption point that would influence your usage. Armed with this information, we can design the most efficient system for your particular needs.